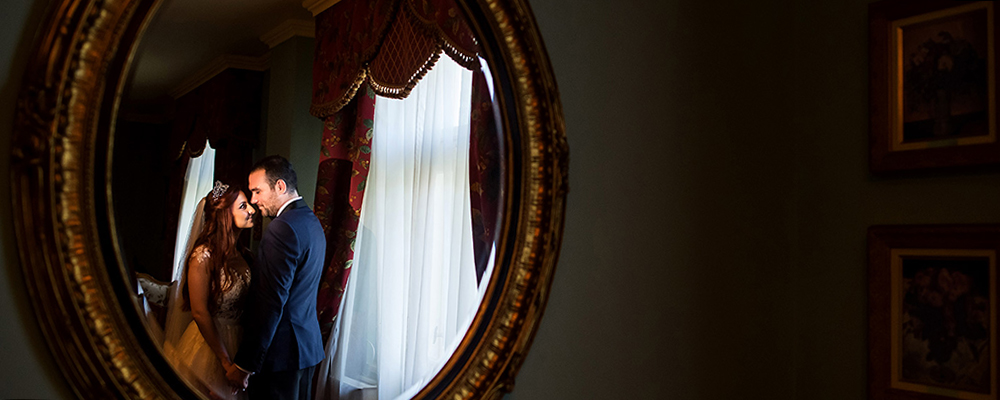 NUNTA PERFECTA IN 10 PASI
---
LOGODNA IN LONDRA
Pe la inceputul anului va luam cu noi, intr-o aventura fotografica londoneza, alaturi de Nora si Adi. Era vorba despre sedinta lor foto de logodna. Fara indoiala, am petrecut impreuna 3 zile perfecte in Londra, iar peste  7 luni a venit ziua cea mare: nunta! A fost o nunta organizata in detaliu care a avut un fir rosu de la inceput la final. Firul a fost discret dar in acelasi timp plin de mesaje. Tocmai de aceea s-a nascut ideea acestui articol. Ne-am gandit ca multe dintre detaliile nuntii lor  pot deveni inspiratie pentru o alta nunta minunata. Cum arata nunta perfecta in 1o pasi? Haideti cu noi!
EN: ENGAGEMENT IN LONDON 
At the beginning of the year we wanted you to come with us, in a London photographic adventure, with Nora and Adi . It was, in fact, their engagement session. Undoubtedly, we spent together three perfect days in London. Seven months later the big day came: the wedding! It was a very detailed and well organized wedding because it had a red thread from the beginning to the end.  Above all, the thread was discreet but at the same time full of messages. That is how the idea of ​​this article was born. Therefore, we thought many of their wedding details could become inspiration for another wonderful wedding. How does the perfect wedding look like in 10 steps? Come with us to see with your own eyes!
NUNTA PERFECTA IN 10 PASI
1. ALEGEREA UNEI TEME
Alegerea unei teme la nunta are ca scop principal crearea unei unitati si implicit a unei armonii.  Tema nu trebuie sa se regaseasca neparat in fiecare detaliu, insa un fir rosu discret este mai mult decat binevenit. Tema de la nunta lor a fost british fairytale. Aceasta a fost subliniata  si cu ajutorul culorilor albastru, roz si mov.
In primul rand, am regasit culorile in buchetul Norei, in buchetelele domnisoarelor  de onoare si in aranjamentele florale de pe mese. Paharele mirilor si ale nasilor  au fost pictate manual de catre un artist plastic (sticlapictata.ro) in culorile de nunta: roz, albastru si mov. In plus, barul cu limonada a fost decorat cu o arcada de baloane in aceleasi culori. Rochiile domnisoarelor si rochia nasei s-au incadrat aceleiasi palate cromatice. De mentionat ca si candy bar-ul a fost facut in culorile roz, mov si albastru. Florile au fost aranjate pe mese in ceainice de portelan, amintind de povestea (fairytale) lui "Alice, in tara minunilor". Din loc in loc, mici coroane regale englezesti au completat decorul de nunta. Iar numerele de pe mese au fost create cu ajutorul fotografiilor din Londra, de la sedinta de logodna. Fiecare fotografie cu numar de masa a avut parte de cate un "detaliu nestiut", amuzant, din relatia cuplului. Tortul de nunta a fost decorat in partea superioara cu un castel in miniatura iar meniurile de pe mese te introduceau in basmul londonez.
A existat si o culoare dominanta totusi, a fost vorba de albastru. Aceasta s-a regasit la pietrele de la cerceii Norei si la pantofii sai. De asemenea, cavalerii de onoare au avut papioane albastre, iar mirele sacou albastru. Masina oficiala  a cuplului a fost de epoca si ea de culoare albastra.
2. MASINA RETRO
O masina retro e un obiect de recuzita in plus pentru sedinta foto. Din experient de pana acum, multe fotografii foarte bune  de nunta sunt realizate cu ajutorul masinilor in care mirii se afla  in ziua cu pricina. De cele mai multe ori, acestea sunt masini de epoca. Nora si Adi au optat pentru un Citroen Traction Avant.
3.  INCHIRIEREA LOCULUI PENTRU SEDINTA FOTO
Daca nu va pasioneaza parcurile, daca ploua sau daca soarele e prea puternic pentru a face sedinta foto in aer liber,  exista o varietate de optiuni in Bucuresti. Locuri precum Infinitea, casa Ochisoru, palatul Noblesse, palatul Bragadiru, Little Corner, inchiriza spatii, cu rezervare prealabila, pentru sedinte foto de nunta. De mentionat insa ca preturile sunt pe masura, iar disponibilitatea trebuie verificata in prealabil.
4. DECORAREA PONTONULUI/TERASEI/GRADINII
La Colonial Club Cernica, salonul dispune si de ponton. Aceasta a fost decorat cu un photocorner alb in ton cu pontonul, unde au fost asezate fotografii cu Nora si Adi de pe parcursul relatiei lor. De asemenea, a existat si un whisky bar, un lemonade bar si o zona unde un muzician a cantat maiestuos la harpa.
5. DECORAREA MASINII
Cuplul nostru de miri a optat pentru inchirierea unei masini de epoca la nunta. In plus, au comandat un numar de masina personalizat pictat manual si o coronita de flori pentru a decora partea din spate, portbagajul.
V-am speriat cu atatea detalii organizatorice? Usor usor incepe sa prinda contur nunta perfecta in 10 pasi. Putintica rabdare!
6. INCHIRIEREA UNEI CAMERE TEMATICE
Faptul ca mirii nu se mai pregatesc acasa nu mai e demult un secret. Nora a inchiriat camera frantuzeasca de la un hotel din centrul capitalei. The Mansion Boutique hotel dispune de mai multe camere tematice pentru gusturi cat mai diverse, avantajul major fiind proximitate de centrul orasului.
7. ARTIFICII SUB FORMA DE LITERE
La miezul noptii, Nora si Adi au avut o surpriza pentru invitatii de la nunta lor. Niste artificii cu totul originale, pe care le veti putea vedea si mai jos. Litere luminoase, alcatuind numele lor,  au stralucit pe pajiste pentru cateva minute bune.
8. BALOANE CU MESAJE
La pregatiri, Nora a avut parte de o surpriza de la "fetele ei". Un manunchi de balone cu heliu cu mesaje personalizate de la fiecare dintre ele. Baloanele au fost si ele roz si albastre.
9. CADOURI PENTRU DOMNISOARE SI CAVALERI
Domnisoarele si cavalerii sunt cei care alearga aproape la fel de mult ca mirii in ziua nuntii. Micile gesturi de aprecieri din partea mirilor sigur vor face diferenta. Nora a oferit halate si papuci personalizati domnisoarelor sale de onoare. De asemenea, fiecare dintre ele au primit buchetele de flori in tema nuntii. Sampania a fost si ea din belsug la pregatiri, ceea ce a facut pozele mai animate si atmosfera mai destinsa.
Cand vine vorba de cavalerii de la nunta, acestia poti fi si ei cadorisiti. Optiunile pot fi reprezentate de papioane asortate, ochelari de soare, trabucuri, bretele asortate si lista poate continua.
10. STICKERE CU MESAJE PENTRU PANTOFI
Nora a optat pentru stickere glittery pe talpa pantofilor sai. Acestea pot contine diferite mesaje, se gasesc pe piata in diverse modele pentru nunta. Ea le-a avut pe cele cu "I do".
OAMENII FAC NUNTA PERFECTA
Aceasta a fost nunta perfecta in 10 pasi. E adevarat insa ca, mai presus de toate, oamenii fac nunta perfecta. Calitatea oamenilor e cea mai importanta pentru ca nunta in sine va lua trasaturile celor care o fac, indiferent de tema aleasa. A fost un basm cu accente englezesti, frantuzesti si romanesti in mijlocul urbanitatii marginite de padure si de lac.
A fost modern, un pic regal, cu accente de clasic pe alocuri in nuante pastelate, a avut cate putin din fiecare, insa  o unitate s-a simtit in toate detaliile. Ne dorim sa fi fost o experienta care sa inspire si sa ajute, noi cu siguranta asa am simtit-o!
DACA VA PLANIFICATI NUNTA  IN CURAND, DATI-NE UN SEMN AICI
EN: THE PERFECT WEDDING

 IN 10 STEPS
1. CHOOSING A THEME
Choosing a wedding theme is primarily intended to create unity and, implicitly, harmony. In other words, the theme does not need to be found unparalleled in every detail, but a discrete red thread is more than welcomed. For instance, the theme of their wedding was British fairy tale. Moreover, it was also emphasized with the help of the colors blue, pink and purple.
First of all, we can find the colors in  Nora's bouquet, the bridesmaids' bouquets and the floral arrangements on the tables. In addition, the wedding glasses were hand-painted by a plastic artist (sticlapictata.ro) in the colors of the wedding: pink, blue and purple. Similarly, the lemonade bar has been decorated with a beautiful arcade of balloons in the same colors. The dresses of the bridesmaids and the dress of the godmother fitted into the same chromatic palate. Moreover, the candy bar was made in pink, purple and blue colors. Flowers were arranged on tables in china kettles, recalling the fairy tale of "Alice in Wonderland". Above all, small English royal crowns completed the wedding decorations.  The numbers on the tables were created with the help of the London photos from the engagement session. Every table number had one photo and one "funny or spicy detail," of the groom's and bride's relationship . The wedding cake was decorated in the upper part with a miniature castle and the menus on the tables brought you into the London fairy tale.
There was also a dominant color: blue. You cound easily find it at Nora's earrings and her shoes. Also, the best men had blue bow ties  and the groom blue coat. The official couple car was a vintage one and it was also blue.
2. RETRO CAR
A retro car is also an extra prop for the photo shoot. From our experience so far, many great wedding photos are made with the help of the cars in which the bride is in that day. Most of the time, these are retro cars. Therefore, Nora and Adi have opted for a Citroen Traction Avant.
3. RENT A PLACE FOR THE PHOTO SESSION
If you do not like parks, if it rains or if the sun is too strong to take the photo outdoors, there are a variety of options in Bucharest. For example, places such as Infinitea, Ochisoru House, Noblesse Palace, Bragadiru Palace, Little Corner, rent spaces with prior reservation for wedding photo sessions. However, it is worth mentioning that prices are not small at all and availability must be checked in advance.
4. DECORATING THE  DOCK/ GARDEN/ TERRACE
At Colonial Club Cernica, the hall also has a dock. It was decorated with a white photo corner to match the dock. The photo corner had on it pictures of Nora and Adi during their relationship. In addition, there was also a whiskey bar, a lemonade bar and an area where a lady was playing a harp.
5. DECORATION OF THE CAR
Our couple opted for renting a retro car at the wedding. However, they did not stop here and ordered an  hand-painted number car and a flower wreath with which they decorated the back of the car, the trunk.
Did we scare you already with so many organizational details? Step by step we begin to discover the perfect wedding  in 10 steps. Patience is gold!
6. RENTAL OF A THEMATIC ROOM
The fact that the bride and the groom don't prepare anymore at home is no longer a secret. Nora rented the French room from a hotel in the center of the capital. For instance, the Mansion Boutique Hotel , in Bucharest, has several themed rooms for varied tastes, the major advantage being proximity to downtown.
7. FIREWORKS OF LETTERS
At midnight, Nora and Adi had a surprise for their wedding guests. Some entirely original fireworks, which you will see below in pictures. Bright letters, in the shape of their names, lit up the meadow for a few good minutes.
8. BALLOONS WITH MESSAGES
At the preparations, Nora had a surprise from her "girls." A bunch of balloons with helium that had personalized messages from each of them. Obviously the balloons were pink and blue.
9. GIFTS FOR THE BRIDESMAIDS AND THE BEST MEN
The bridesmaids and the best men are the ones who run nearly as much as the bride and groom on the wedding day. Therefore, small gestures of appreciation from the bride and the groom will surely make a difference. Nora offered personalized gowns and slippers  to her bridesmaids. After that, each of them also received bouquets of flowers in the wedding theme. Above all, champagne was also very welcomed at  the preps, it made the pictures more animated and the atmosphere  was more relaxed. Similarly, best men can be also spoiled. Options can be represented by assorted bow ties, sunglasses, cigars, assorted laces and the list is open.
10. STICKERS WITH MESSAGES FOR SHOES
Nora opted for glittery stickers on her shoes. For instance, these can contain different messages, they are available on the market in various wedding models. She had them with "I Do".
YET PEOPLE MATTER THE MOST 
This was the perfect wedding in 10 steps. It is true, however, that, above all, people make the perfect wedding. The quality of the people is the most important because the wedding itself will take the features of those who do it, regardless of the chosen theme. In conclusion, it was a fairy tale with English, French and Romanian accents in the midst of urbanity bounded by forest and lake.
In other words, it was modern, a little royal, with classic accents somehow, in pastel shades, had a bit of each, but a unit felt among all the details. We want it to have been an experience to inspire and help, we definitely felt it that way!
IF YOU PLAN A WEDDING SOON, GIVE US A SHOUT HERE
---
---